04 Jan

Free Printable – Unleash Your Creativity With Mandala Monday N.1

In 2021 I would love to add more Mandalas to my routine, as drawing and colouring them is a great way for me to relax. I would love to share them with you, so that you too can take some time off of your busy day, to relax and focus and to just be in the moment.

With ADHD it is very important to be able to find a way to calm our mind and slow it down, something that is very hard, especially at the beginning of a new year, when we feel so much pressure to start new goals, commit to a thousand of new activities that we feel will be good for us, and so on. I don't know you, but every year I don't even finish January without being already overwhelmed by the high expectations that I set up for myself. Ending in a source of anxiety and stress, instead of achievement.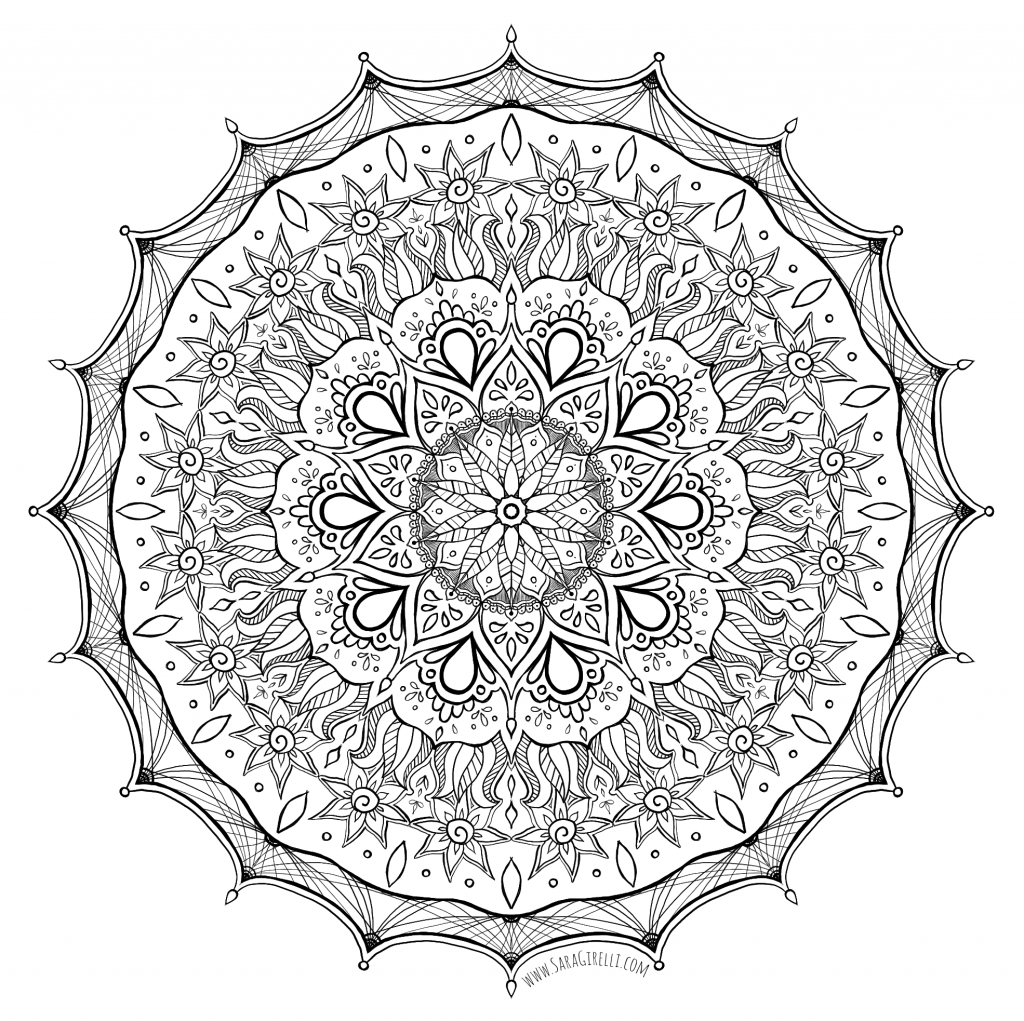 So for the 2021 I said NO NEW GOALS, but just carrying on with what I already did that was positive, and just learn how to share it. In 2020 I created lots of Colouring Mandalas and every time I did a new one, it was the most relaxing day of the week for me. Not only drawing them, but also colouring them in, even if in very simple ways, made me happy, relaxed, focused on the moment and gave me a sense of achievement. The only part that was still feeling guilty about it, was that I never shared on my social media. So to people that just follow me through them, it looked like I was doing nothing, as if I was not creating anything new.
I'm not a fan of this new way that in lots of industries either you have a good online presence or you will not even noticed for jobs, but this is how it works, so I needed to step up my game. I looked into my folder and there was so many colouring pages that I created, that immediately I decided that in this new year I will not stress me out with goals like "being more active" or "eat 10 veggies every day" (if you do both, you are my hero, well done you!), but I will give myself just one task: share what I do with other people online. No matter how shy or afraid I am to show you what I do. Your feedback will help me get better, and in December, I will be a better artist than what I am now.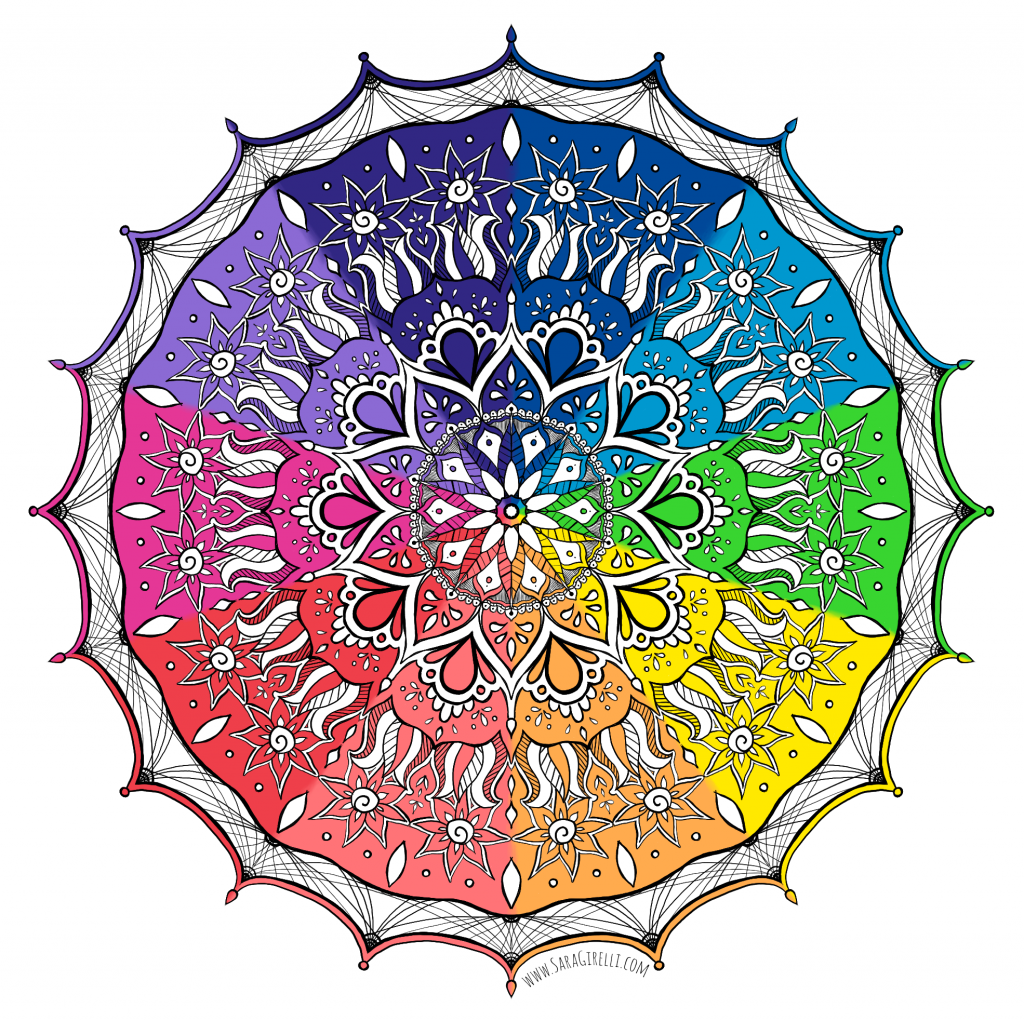 I decided to do a speed paint while I was colouring this mandala, all condensed into a 3 minutes video! If you like it, please consider liking and subscribing to my channel, Squirrel Squared, because your support really helps me keep going and keeps my motivation high!
Every Monday a new Mandala will be released and you can download it for FREE! 🙂
Thank you for your time, bye Squirrels!
x Sara x