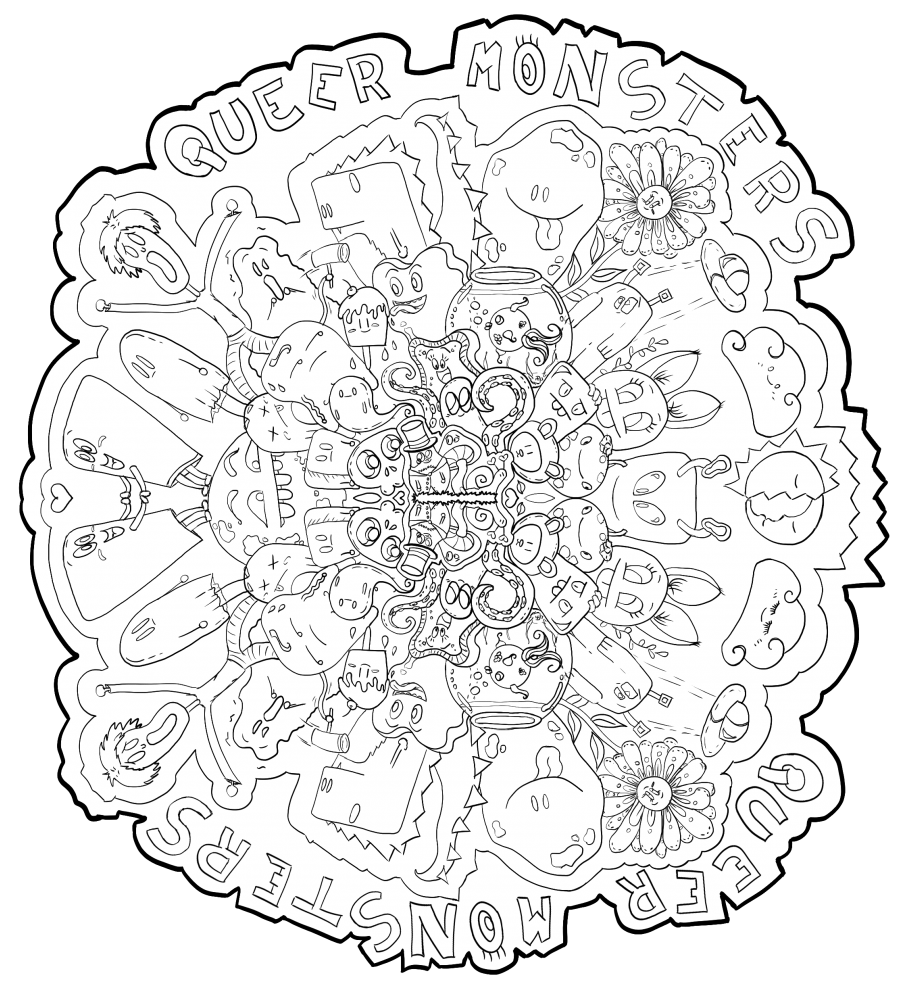 19 Jan

Mandala Monday N.3 – ADHD, Perfectionism And A New Free Design To Download Now!

Hello Squirrels! New week, new Freebie Mandala, this time with a little twist! You can download it for Free on the button at the end of the page!
Instead of the traditional mandala, I will be drawing My Queer Monsters. Drawing mandalas for me is a therapeutic moment of the week, as they help me manage my anxiety.

One of the causes of this anxiety is my constant fear to show what I create. I always have this feeling of not being good enough to be out there with my work; of not belonging to the art world because what I do is quirky. Also, the hyperfocus that comes with the ADHD makes me fixated on details and my own doubts, generating even more anxiety and at that point, my fear takes over.

Drawing MQM helps me express my inner turmoil into something fun, unconventional and quirky. For example I like to just draw a shape and transform it into a little monster in whatever way comes to my mind.

But when I draw, I keep deleting and redoing elements because I'm never happy with them, and often this results in me uploading late (Hello Mandala Monday on a Tuesday), or getting stuck and then giving up altogether. Perfectionism is a common trait in people with ADHD, it can result in problems at work, such as missing deadlines, appearing lazy, and missing out on career advancements. We tend to focus too much on the details, getting very anxious about it, at the point that we get stuck and miss deadlines. I had times where I shot entire videos, realised that the shots weren't exactly as I wanted, spent days trying to understand how to solve it and missed the time frame where it was fine to upload that video (hello all the Summer video done in Italy, that never got published!). That goes into a circle: I do not think it's good enough, I do not publish it, I feel I failed, next time it will be even harder.

There are ways of channeling our inner squirrel, mine is art and it improves my mood and mental health, often being the only resource that can get me through a bad day.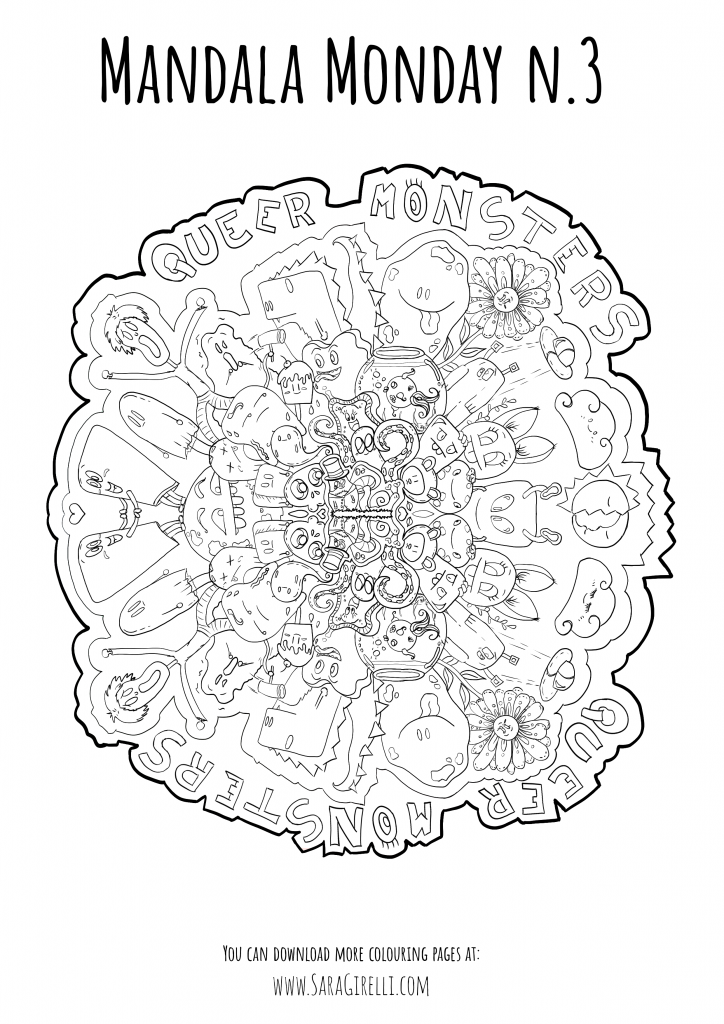 When perfectionism hits us, my suggestion is to adopt the motto "That will do!", because it is best to finish something even if it's not up to our standards, then not finish it at all. Often our expectations are way too high and we are never satisfied, being able to say "that will do" allows us to give us a rest, finish the job and get the gratification linked to having finally accomplished what we wanted to.
If you are feeling stuck about something, or you get hyper fixated on details, ask a friend to have a look and give your honest opinion. You will see that often, you are already doing a great job, and I am very proud of you.
So, today adopt the motto "that will do", and tackle that task that you have been putting off for a long time.. let me know in the comments what task you are putting off or what you were finally able to finish. It makes me very happy reading your accomplishments, no matter how big or small you think they can be. Any accomplishment it's a great step in the right direction!
And remember: THAT WILL DO!